EXCEPTIONAL DESIRE
5th Oct 2017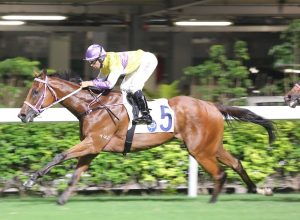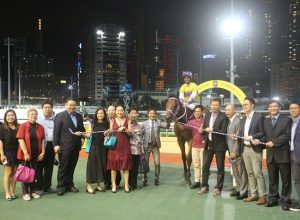 Price Bloodstock's Exceptional Desire got all the time he needed from his trainer Chris So and his ownership and the lightly-raced four-year-old began to repay that favour on Wednesday night when he led all the way at Happy Valley.
It was only his fourth start in a race and the son of Darci Brahma had been stepped out last season twice by So but he knew even then that it was not yet the gelding's time.
"The owners have been patient. I always told them this horse would improve a lot from three to four-years-old," So explained. "He just needed that little bit of time to get stronger and it is difficult for the three-year-old horses to race against the older horses. He is quite inexperienced and still learning so I think he can still improve more as well, he is still learning."
Jockey Joao Moreira sent Exceptional Desire straight to the front from the prized one barrier at the 1,200m start and he never really looked in any danger of being run down. So said that he wasn't worried about Exceptional Desire not running out the 1,200m as that probably is going to be short of his ideal trip as he develops.
"He showed good speed to be able to lead but in time I think we can get him over more ground – 1,400m definitely and maybe even a mile," the trainer said.