OUR HONOUR
18th October 2017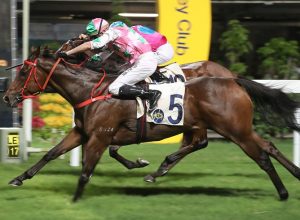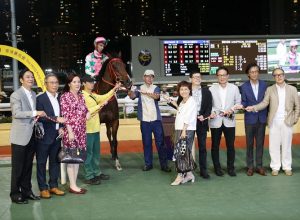 Price Bloodstock kept the wins ticking over at Happy Valley on Wednesday night with underachiever Our Honour landing just the second win of a career which has been held back by injuries.
Our Honour has been a day by day proposition for quite a while, with the seven-year-old having only his 18th start for his second win in Class 5.
Trainer Peter Ho says he made the winning move with a gear change to mentally stimulate the horse and Nash Rawiller delivered a perfect ride.
"He is probably too good for Class Five but not good enough for Class Four," Ho said. "I think he was getting a bit bored and not trying, so we took the hood off and that seemed to work. We had the right jockey on to wake him up as well."
Rawiller sat the gelding in midfield then came with a big finish in the final 200m and working with the weapons that Our Honour brings to the races.
"It was a good ride, he rode him exactly how we wanted. I said that he will begin well, but don't use him early, and hold on to him for as long as you can – because he only has a short sprint," Ho said.